The Leukemia & Lymphoma Society funds leading-edge research for every type of blood cancer, including leukemia, lymphoma, myeloma, and other rare types of blood cancers. As the largest nonprofit funder of cutting-edge blood cancer research to advance cures, LLS has invested nearly $1.3 billion in cancer research since we started in 1949, leading to breakthroughs in immunotherapy, genomics and personalized medicine that are improving and saving the lives of patients.
LLS helped advance 85% of the blood cancer treatment options approved by the U.S. Food and Drug Administration since 2017.
Research Progress
LLS has invested nearly $1.3 billion in cancer research since our founding in 1949, leading to nearly every advancement in blood cancer treatment and breakthroughs in immunotherapy, genomics and personalized medicine. Our support of pioneering research at nearly 100 medical institutions worldwide is breaking new ground in the fight against cancer.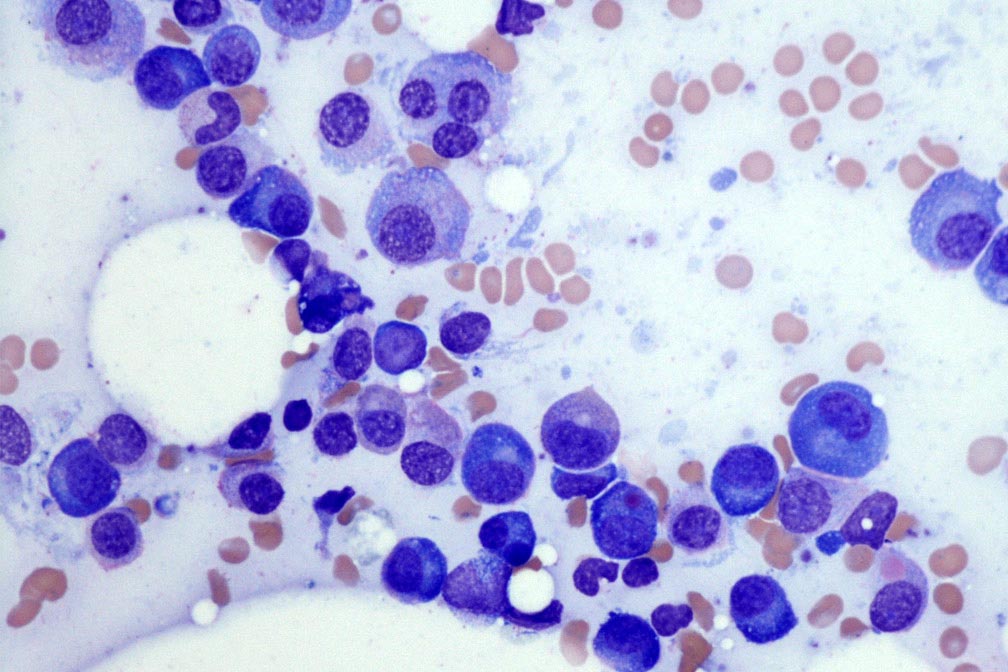 JOIN THE CONVERSATION
LLS Research Now Video Conference Series
Join us for monthly panel discussions with LLS-funded researchers to hear how LLS and our supporters are advancing blood cancer cures.
Featured Researchers
LLS is currently supporting more than 190 of the world's most trailblazing scientific investigators.
Brian Druker, M.D.,

---
With LLS support, Dr. Druker pioneered targeted therapy, a cornerstone of precision medicine. His work led to the development of imatinib (Gleevec®), which revolutionized CML treatment and has saved 350,000 lives globally. Today, Dr. Druker is driving innovation in precision medicine through our Beat AML Master Clinical Trial.
Irene Ghobrial, M.D.,

---
A prolific physician-scientist, Dr. Ghobrial drives forward leading edge myeloma research. She has received numerous LLS grants, along with funding through our Therapy Acceleration Program (TAP), to advance research on treatment strategies that can prevent precursor blood conditions from progressing to more serious cancers.
Carl June, M.D.

---
Named one of Time Magazine's "Most Influential People in the World," Dr. June helped usher in a new era in the treatment of cancer by pioneering CAR T-cell immunotherapy with LLS support, which became the first FDA-approved gene therapy for cancer in the U.S. in 2017.
Our Research History
Our 70 years of fighting blood cancers has led us to a game changing belief. Beating Cancer Is In Our Blood. See our progress in action.